View all photos in gallery
Book online now
1 Room With 2 Adults
Change Search
Address
Different Locations In Rome City Centre, Rome, Lazio, 00186, Italy
Hemeras Boutique House - Heart of Rome offers fully equipped apartments in different locations of Rome city centre. WiFi is free in all apartments. The Hemeras apartments come with air conditioning and a fully equipped kitchen or kitchenette. Some are open space while others have 1 or more bedrooms. The Hemeras Boutique House - Heart of Rome apartments are close to shops, restaurants and cafés. Each apartment is within walking distance of some of Rome's most famous landmarks.
Hotel Services and Facilities
Free WiFi
Free parking
Free breakfast
Pet friendly
Hotel facilities
Airport Shuttle
Daily maid service
Grocery deliveries
Family Rooms
WiFi available in all areas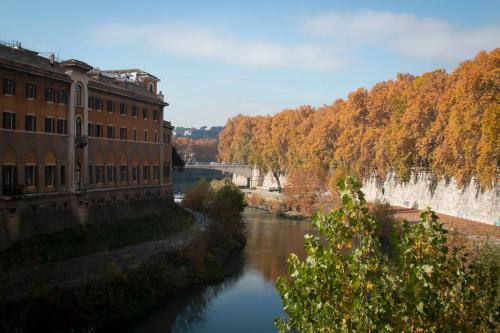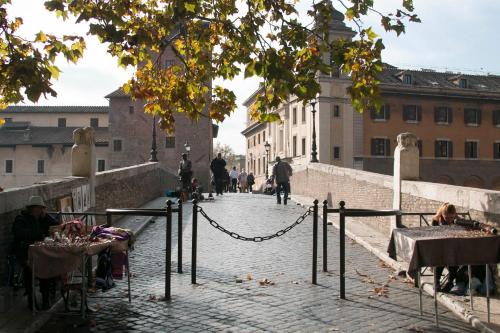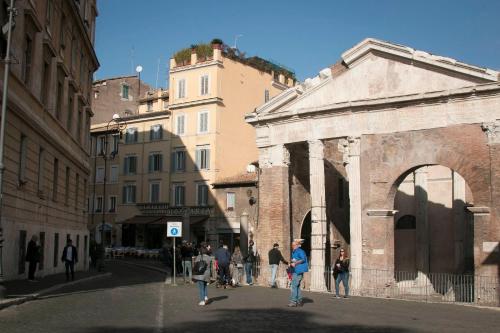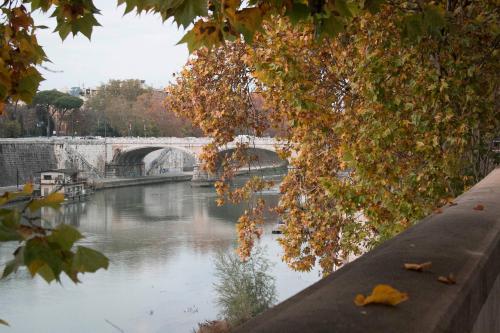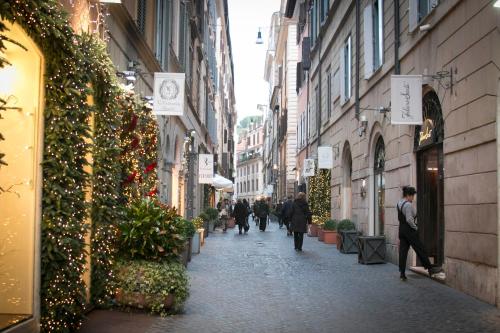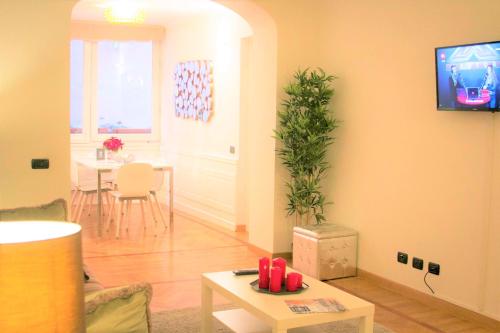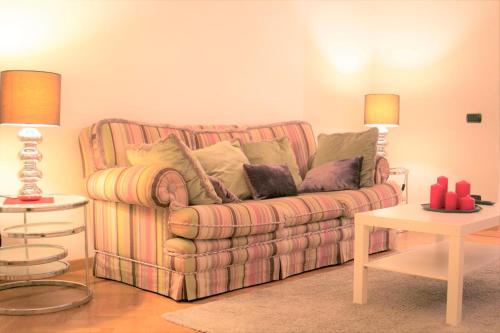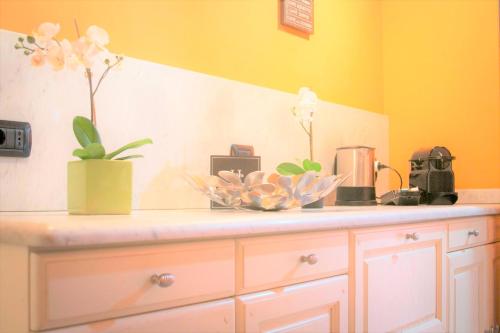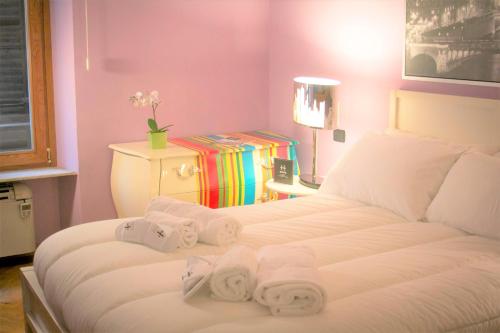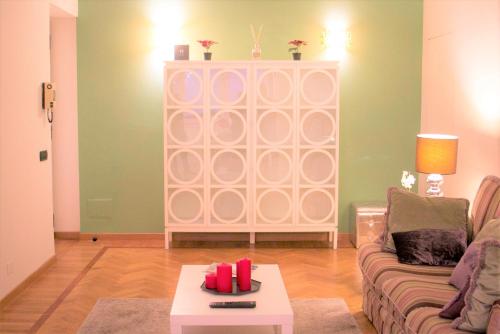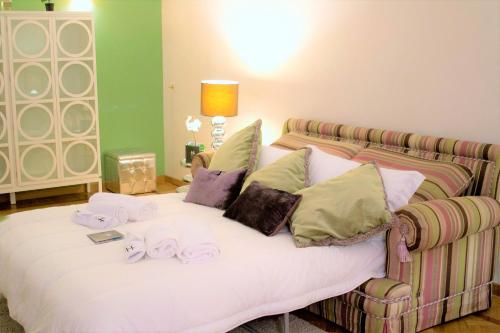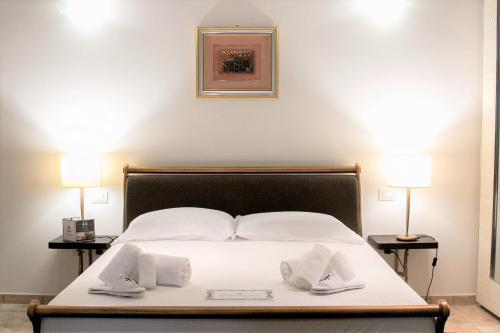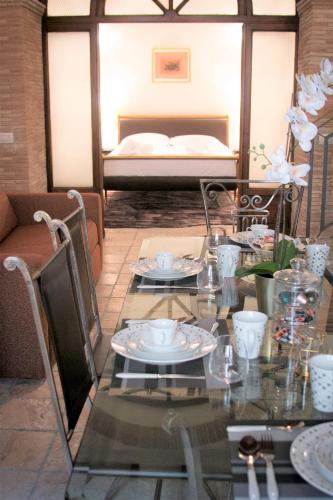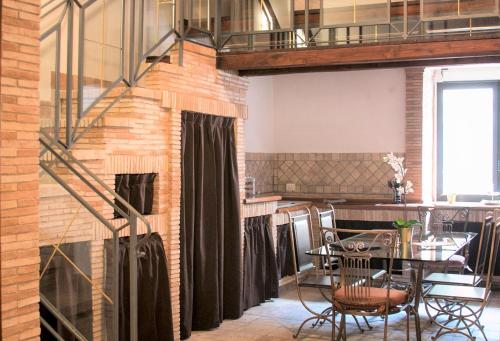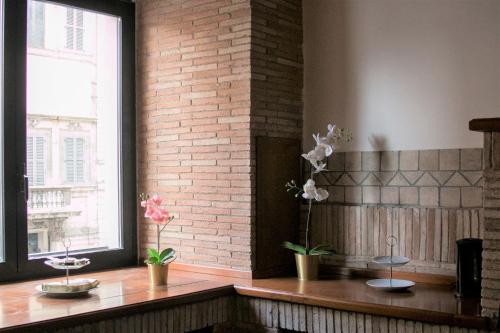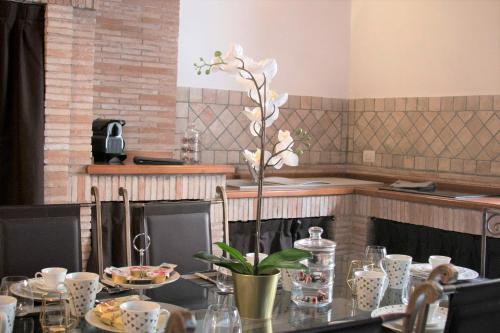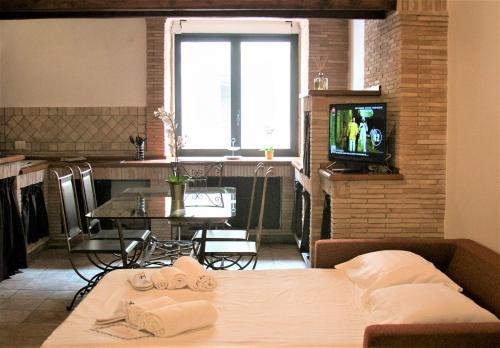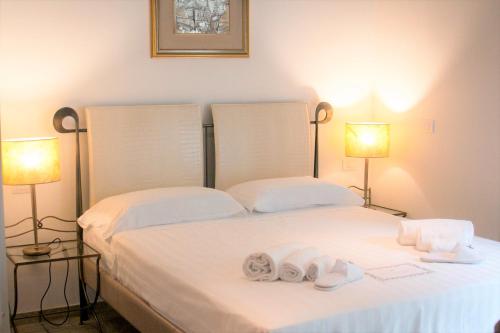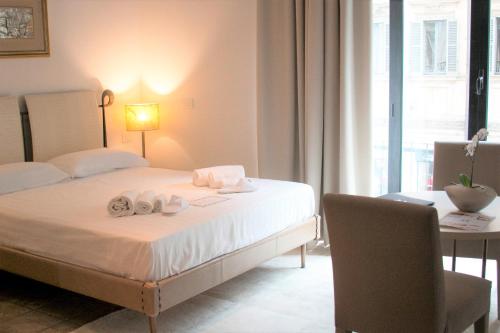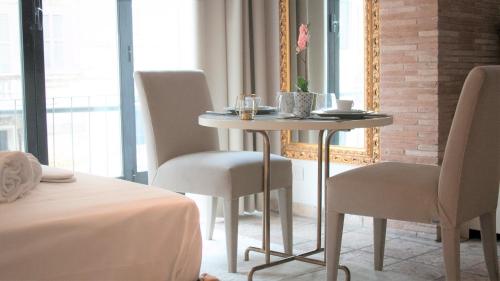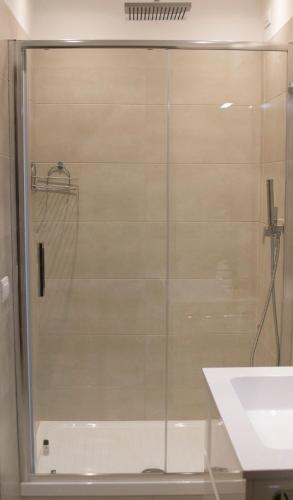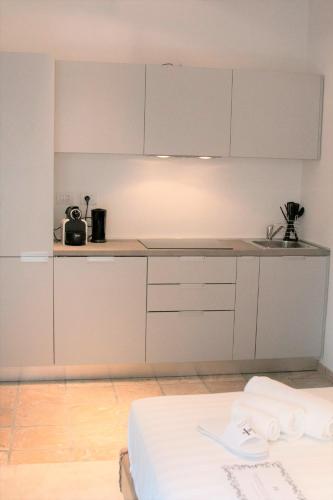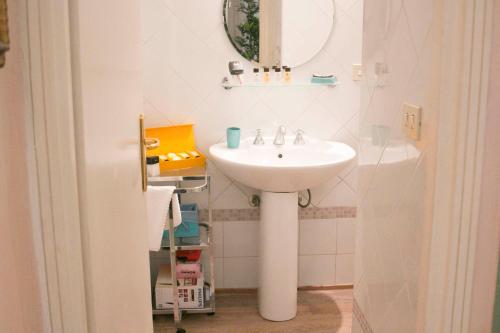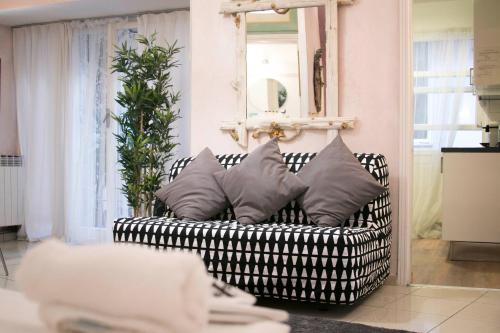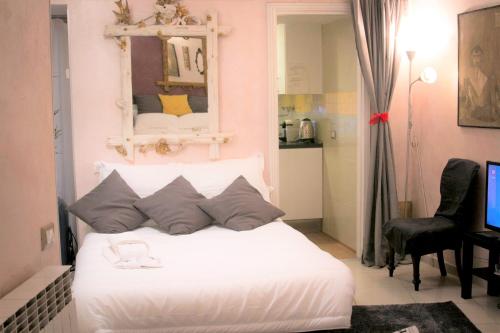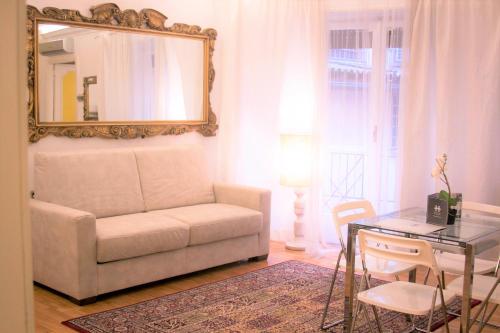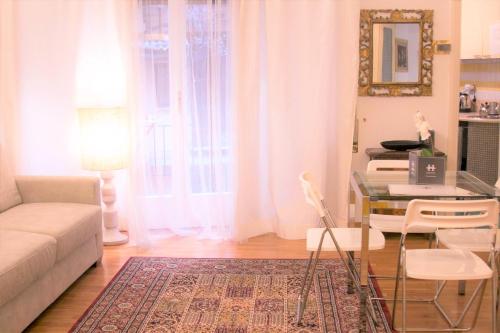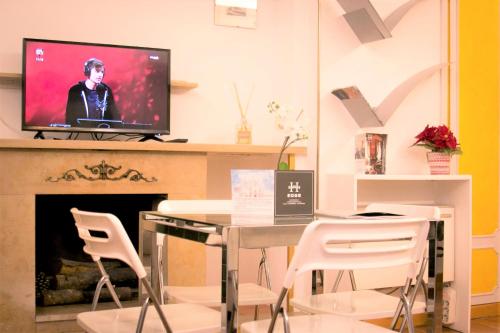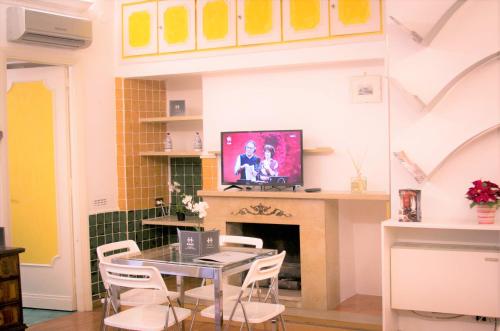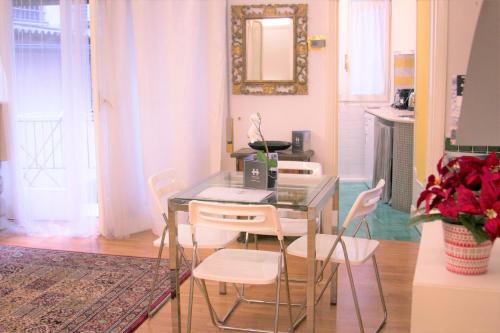 Click here to leave your opinion >>
Guest Score
10
out of
10
Exceptional
All compliments to John, our host!
Eti
(review category group of friends)
stayed in November, 2018
Guest Score
5.4
out of
10
Fair
.The apartment is in the Jewish ghetto in front of the Synagogue a lot of kosher restaurants in the street five minutes walking from the Tiber island bridge seven minutes walking from venice square When you come the place it's very clean They arranged us a transfer that we paid to the driver. The place suit for 2 people, not 3,As there is no privacy at all. The wifi is very good The tap water are really tasty all over Rome The kitchen is equipped although some broken
There were a lot of problems. At first when you book Maria send you a message on watsup but you never see her., there are times its Remona that answer. But you only see the cleaning lady that is nice but here English is not the best if you have problems and She refer you to Maria/Remona .You get only 1 set of keys with 4 keys for 4 doors. it's quite difficult to enter the house. According to the pictures it looked lite one bed in the leaving room and one in the bedroom, but the leaving room is the bedroom. No one came to clean/change towels although we were there 6 nights You get 3 sets of shampoo/soap/cream - 1 per person , but it was good i brought from home as it wasn't enough for 6 nights. Same for the toilet paper you get 3. There were a lot broken - out of use/a bit broken stuff: ,Teapot, fridge -you needed to stuck a paper so it will be closed,, hair fan that was working for 10 seconds and stooped and started every 1 minute, and other staff The hitter in the room wan't working. there was a fan you couldn't touch it worked automatically and cool the room while it was raining There is no reception in the apartment, The neighbor keep his balcony light on all night and you can see it from the hose although you have thin Curtains no broom or any way to clean The blankets that were in the closet had no sheets . I payed 50 euro more while i ordered for the method of paying on the spot and i got charged a week before I came and i needed to write them several times in order for them to pay me back the 50 euro and they didn't .Also i tried before i came so hey will cancel the payment so ill pay on the spot with booking help and they disagree It wan't a call with Remona/Maria- they told me to call the agency that sits in Milan When we left, they were late 45 minutes to take the key Also, they are the only place who charge you if you come after 20 pm
Dana
(review category group of friends)
stayed in October, 2018
Guest Score
8.3
out of
10
Very Good
Good Location. 5 minute walk to the Pantheon. A little ways (15-20 minute lovely walk) to the Hop on Hop off pick up/drop off location. Grocery store and good restaurant across the street. More restaurants and shops minutes away in all directions. Lots of room to relax.
No broom, dish clothes or tea towels. Not much toilet paper. You could hear the street noise but we all slept well. A little dusty.
Anonymous
(review category group of friends)
stayed in September, 2018
Guest Score
5
out of
10
Fair
Location
Hot water was not working and the substitute they gave us didn't useful, neither. The wall in the bathroom got moldy. Construction starts from 8:30AM at the next door and really noisy with drilling machine. Pictures on the booking.com is apart from the reality.
Safia
(review category group of friends)
stayed in September, 2018
Guest Score
4.6
out of
10
Disappointing
Good location - nice atmosphere. Host was responsive and tried to be helpful.
The shower was broken so there was no hot water. The humidity in the room was unbearable and we couldn't adjust the humidifier as it said do not touch. There was a slug on the bathroom floor one night, and ants on the bedroom floor the next day. Overall very disappointing and not what we paid for!
stayed in September, 2018
Guest Score
2.5
out of
10
Poor
Nothing good to say, it's the worst hotel I have stayed in. Unsafe, unhygienic and horrible staff.
Our overall experience was one of the worst my husband & I have before experienced. We both work for an airline with over 20years experience and have never had such a horrible hotel...EVER! The location advertised was Corso Vittorio Emanuele II in Rome but the actual location of room was Via Del Portico Ottavia 39. This is misleading and deceptive conduct because we specifically booked this location because of the location and reviews. Obviously reviews of another location! Maria was the person that contacted us to check in but instead a man came. We sent a message saying we were at the hotel but then that's when we discovered the location was different. He picked us up and escorted us to the other location. A 10 minute walk away and not where we wanted to stay. He took our credit card details down on paper and just left it on the shelf in our room, this means they are unsecured and could potentially be stolen upon our checkout - unprofessional & irresponsible on behalf of a hotel. The temporary air conditioning only operates from 10am-6pm which made our night very uncomfortable and we have never not been able to control our own room temperature let alone the amount of air we have during the night during a European summer. The state of the shower floor was definitely not as as advertised, mouldy and not clean alone with the fact we had no hot water! The least you an expect of expect of a hotel in Europe especially Rome is hot water. When we turned it on it was just ice cold water then 3 seconds of Luke warm water then cold again. Then again in the morning which proved there wasn't any hot water at all! The room smelt like damp, curtains had air conditioning water stains over them all. Skirting boards had so much dirt and dust. Coffee maker and kettle: Water in a horrible state and looked mouldy and kettle didn't look safe to use and broke lid. Fridge didn't close properly and was wedged closed with cardboard. TV remote doesn't work.
Guest Score
8.8
out of
10
Excellent
Great location, very clean and well appointed.
The shower door was broken and had been removed, so taking a shower led to a very wet floor in the bathroom. Other than this minor issue, everything else was excellent.
Guest Score
2.5
out of
10
Poor
At check in hotel wanted us to pay 29 euros cash for city taxes and cleaning. According to booking.com cleaning and taxes were included. We came to a middle ground and paid the taxes in cash but not the cleaning. We asked for a receipt but they did not provide! The hotel took the money from my card without permission. Be aware the hotel will ask for your credit card details and take money from your card without permission. They have taken money from my card and I have not given permission to do so! WIFI is fake TP link and does not work. Check other reviews. Bathroom was mouldy and black and now I'm sick from breathing this in. If you have allergies I suggest you avoid. Not very welcoming. Avoid this place!
Abdulaziz
(family with young children)
stayed in August, 2018
Guest Score
6.7
out of
10
Pleasant
Location
The apartment locate on an old building, elevator was awful
Mutaz
(family with young children)
stayed in August, 2018
Guest Score
6.3
out of
10
Pleasant
their weclome was so bad, I booked and they tried to take the money from my card, but they could not because I passed the limet online, they called me from Paris the main company and they aksed me if there's any way to pay, I told them I can pay when I am there by card with POS, they asked me to go to pay in other office not in the appartment, I took a taxi to their office costed me about 25 euors, and I sent the family with the kids to the appartmnet bucause they told me their guy is there, when I will pay they will let them enter the appartment, we have a kid 5 years old, their guy lefted the family outside from the aprtmten it was 35c in mailn that day, when they asked their guy to let the litter kid enter the bathroom he said you can take him to macdonlad, I made full payment, the girl from the office called their guy and she told him he made the payment, he asked her if she is sure and she answers yes, he asked her again if the payment is confirmed and she said yes again. it's was very bad welcome.
Yazmina
(review category group of friends)
stayed in August, 2018
Guest Score
9.2
out of
10
Wonderful
It was such a beautiful little boutique in a great location. Nearby are local restaurants that stay open late, across the river are the Trastevere markets and right next to the boutique are some ruins to admire. The room was nice, the air conditioner was nice and cold and the beds were rather comfortable. The hosts were lovely, friendly and gave us plenty of suggestions on things to do and what pasta is the best to try. I Would definitely come stay again, it was a cosy and comfortable stay and within a 20mins walk to most major attractions.
We weren't able to connect to the wifi and the shower was a little small.
Guest Score
9.6
out of
10
Exceptional
The location is spectacular. The apartment is set to very high standards, even by Scandinavian measures. The french balcony is ideal for Apertivo or a stay at home dinner. Perfect place for two. Comfy bed, well functioning air-con and walking distance to everything.
Hm, perhaps a bit mor equipment in the kitchen, a little more cutleries and knives, a glass or two but besides from that everything was perfect.
Fortunato
(review category group of friends)
stayed in July, 2018
Guest Score
10
out of
10
Exceptional
Guest Score
9.2
out of
10
Wonderful
Fantastic location - couldn't be better! And the facilities in the apartment were great
Yuki
(review category group of friends)
stayed in July, 2018
Guest Score
9.2
out of
10
Wonderful
Great location and a high state of cleanness! The flat had everything we needed and we enjoyed our stay! We didn't get to meet the host, but she kept in contact via WhatsApp.
You need a skill to lock the door...
Guest Score
10
out of
10
Exceptional
Comfortable and stylish, within 20-30 minutes' walk to most of Rome's main attractions, well-appointed kitchenette and supermarket across the road.
Vahidkh
(review category group of friends)
stayed in July, 2018
Guest Score
6.3
out of
10
Pleasant
location
the air condition was out of order , the weather was humidity and i had lots of problems with my little baby and the property did not repair the air condition.
Laura
(review category group of friends)
stayed in June, 2018
Guest Score
9.6
out of
10
Exceptional
-- The location is fabulous. Easy to get to with public transportation. Steps away from a great book store. 5 minutes walk to the Pantheon. -- There were amazing packets of salt, olive oil, vinegar, and sugar for our use! -- They also gave us 4 espresso cups for the espresso machine. -- There was a washing machine and an extra bed in the loft we didn't realize was there! Very spacious! AC worked GREAT! -- There were little boxes of toiletries in the bathroom -- nice surprise. -- Tons of dishes and things to cook with! -- Big fridge and freezer!
-- We got 1.5 rolls of toilet paper for 3 people for 3 nights. After asking, they did bring us more, but it took a little while! :) -- One night the people above the property installed FLOORS from 9pm to 2am. It was impossible to sleep. That was dreadful. Even with earplugs, it was so loud. It wasn't the property's fault...and I did text them to let them know. I asked if they could make sure it didn't happen again. Luckily, it was only that one night (out of three). Not sure if they did anything to help, but they certainly acted concerned, which I appreciated. :) -- The 4 espresso cups were gone the first morning and we didn't get more, so had to buy them. -- No soap for the washing machine. -- Towels were not changed out, so just make sure to not throw them on the floor. (That was fine by me for 3 days, but just in case, it's good to know going in).
Guest Score
7.9
out of
10
Good
Location!! It is central and we managed to get everywhere by foot (even to the Vatican)! The air conditioner works perfectly, the bed is really comfortable and the block is amazing! Really safe (also our apartment had ruins near by, just outside the door, so really unbelievable!)
The staff was not very nice. Be aware of the 30€-50€ late check in tariff (that is not forgiven for a 10 min delay due to traffic near the airport or even a flight delayed). The fridge did not work and even though we contacted the host, it was not fixed. The building was under construction or renovation, so a lot of noise in the morning!
Guest Score
9.6
out of
10
Exceptional
The apartment was great and very well decorated. It was clean, had nice and new facilities. It was well equipped. Location was also great - near piazza Venezia. Our host - Jana - was amazing and offered us plenty of tips about Rome and showed us around the apartment. It was a comfortable stay and very good value for money.
We didn't know how to turn on the hot water the first day but that was easily fixed.
Thank you for your information!
Area information
Airports

Show all on map »

Rome Ciampino Airport

- 8.98 mi

Leonardo Da Vinci - Fiumicino Airport

- 12.94 mi

Museums

Art Galleries

Show all on map »

National Museum of Palazzo Venezia Museo Nazionale di Palazzo di Venez

- 559 f

Doria Pamphilj Gallery

- 910 f

Portico d'Ottavia

- 0.22 mi

Museum Capitolini

- 0.28 mi

Museum Capitolini

- 0.28 mi

Museo Barracco

- 0.29 mi

Other attractions

Historical Buildings

Show all on map »

Gesu Church

- 216 f

Insula Romana

- 920 f

Palazzo Venezia

- 1,002 f

Church of Sant Ignazio Di Loyola

- 0.25 mi

Things to do

Show all on map »

Monuments and Landmarks

Show all on map »

Pulcin della Minerva

- 710 f

Fontanella della Pigna

- 903 f

Vittorio Emmanuel II Monument

- 0.20 mi

Fontanella del Facchino

- 0.21 mi

Pantheon

- 0.24 mi

Fontana di Piazza delle Cinque Scole

- 0.25 mi

Victor Emmanuel Monument

- 0.26 mi

Monument of Vittorio Emanuele II

- 0.26 mi

Fontanella dei Libri

- 0.28 mi

Colonna Traiana

- 0.29 mi

Other

Show all on map »

Chiesa del Gesu

- 216 f

Piazza Paganica

- 306 f

Teatro Flaiano

- 364 f

Area Sacra

- 404 f

Palazzo Caetani

- 439 f

Balbi Crypt

- 441 f

Torre Argentina

- 618 f

Santa Maria Sopra Minerva

- 726 f

Teatro Rossini

- 737 f

Fontana delle Tartarughe

- 836 f

Palazzo Venezia

- 930 f

Via del Pie di Marmo

- 944 f

Via Portico d Ottavia

- 979 f

Sant Andrea della Valle

- 989 f

Santa Maria in Campitelli

- 0.20 mi

Santa Maria d Aracoeli

- 0.20 mi

Jewish Ghetto

- 0.21 mi

Piazza Venezia

- 0.21 mi

Teatro Valle

- 0.21 mi

St Ignazio

- 0.22 mi

Teatro della Cometa

- 0.24 mi

Palazzo Nuovo

- 0.24 mi

Palazzo dei Conservatori

- 0.24 mi

WelWalkinRome

- 0.27 mi

Piazza Farnese

- 0.27 mi

Galleria Colonna

- 0.27 mi

Capitoline Hill

- 0.27 mi

Facchino Fountain

- 0.28 mi

Sant Ivo

- 0.29 mi
Hemeras Boutique House - Heart Of Rome
Different Locations In Rome City Centre, Rome, Lazio, 00186, Italy